We are excited to announce the launch of our new brand identity, complete with a new logo, colour palette, and typography.

Systemic Justice has been growing and evolving since we were founded in 2021, and we changed our logo to reflect our identity today and in the future. We developed a brand identity that conveys our organisational values of anti-oppression, intersectionality, and justice. Our new brand marks a new period in our organisational story, keeping our community focus front and centre as we fight to end systemic injustice in Europe through strategic litigation.
The comma plays a key role in our new visual identity. Why? For us, the comma is about adding to the table. It's about bringing new people, new causes, new organisations, new ideas on board. The comma allows us to keep adding and building as we make progress in our fight against injustice. It allows us to show the two sides to achieving systemic change – movements and the law – and the bigger impact they can make when they come together.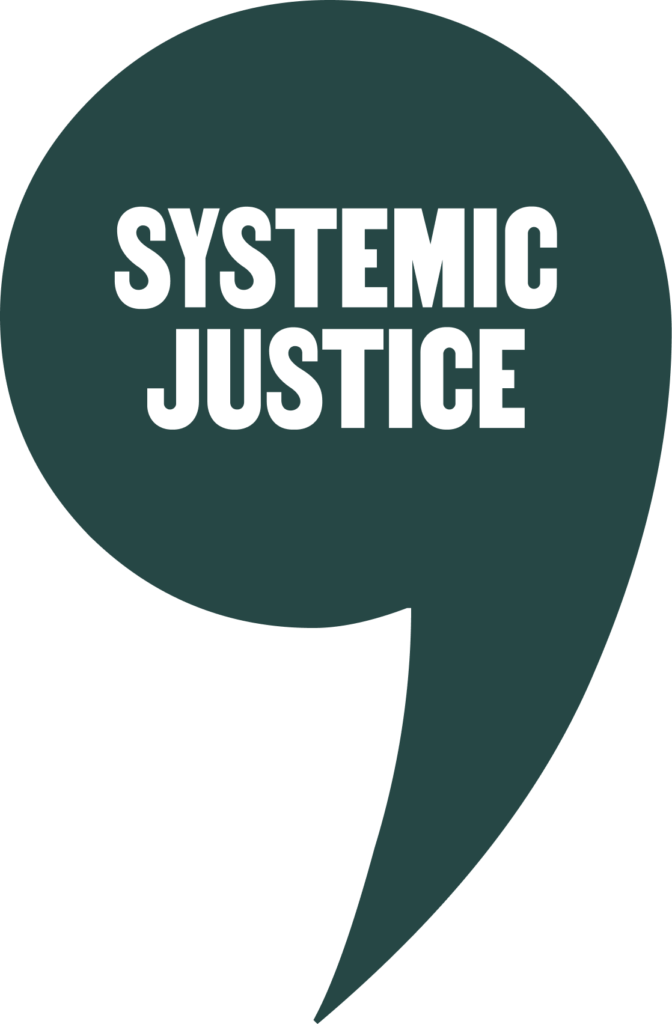 Our logo uses the "MARTIN" font – a non-violent typeface inspired by the Memphis Sanitation Strike of 1968 and designed by a Black-owned design agency. On 12 February 1968, Memphis bin workers, most of which were Black, went on strike, demanding recognition for their union, better wages, and safer working conditions after two workers were killed by a malfunctioning bin lorry. The typeface was inspired by the workers' resistance.
These two powerful visual elements together reflect the story of Systemic Justice – we are led by the communities we serve, and strive to bring a broad range of voices together as we dismantle unjust systems. We are ready to move forward, inspired by our fresh new look.
Our new brand was developed in collaboration with Unfound Studio.