"Our experience is basically, there is no justice…how we can achieve justice, this is why I am here" [Policing Roundtable participant].
On 27 September 2022, Systemic Justice launched Surfacing Systemic (In)justices: A Community View, a communal report that presents the findings from an intensive European-wide consultation process. The central aim of the project was to i) map experiences of systemic injustices for racially, socially, and economically marginalised groups and communities, and ii) to capture converging opportunities for change and action against systemic injustices.
Focused on the thematic areas of climate justice, access to justice, policing, social protection, anti-racism and free movement, the report connects the relationships between the (differential) impact of government policies and practices that negatively impact marginalised groups and communities. The findings are rich, being endowed with the storied recollections and testimonies of those whose everyday experiences are characterised by discrimination and inequality – those whose voices and experiences are all too often neglected and rejected from multi-governmental institutions, large non-governmental organisations (NGOs), academic research and other official accounts.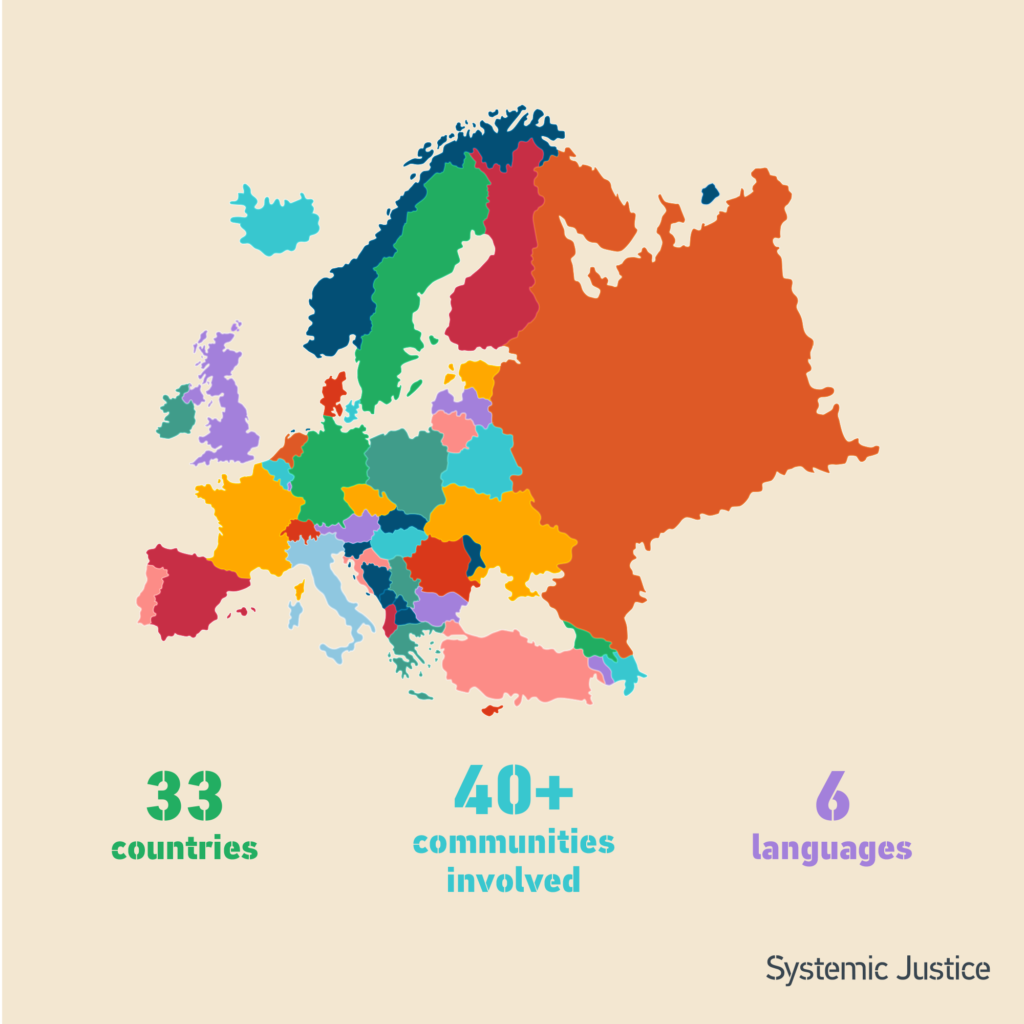 The Surfacing Systemic Injustices process was intentionally collaborative, being guided by individuals and groups who are representative of local communities who reside in proximity to systemic harms. From the outset, our approach was informed by over 100 one-to-one conversations, alongside an online survey that was translated into six languages to increase levels of accessibility and inclusion. By necessity, we foregrounded the subjective experiences of those organisations, movements, and collectives characterised as 'hyperlocal' or 'community based' – typically (informal) networks of volunteers or 'member-led' groups who work tirelessly at the forefront of injustice with minimal resources, and no governmental or statutory financial support. It was such groups who were invited to roundtables, a space in which people and OMCs could connect and share stories of systemic injustice, as an immersive method of documenting and affirming experiences of systemic injustice.
"Nothing about us, without us."
Our approach to research and knowledge aspires always to bear witness, by being there embracing our 'social connectedness, developing a sense of fellow membership, of community, solidarity and belonging together' with those who experience systemic injustice. In defiance of 'top-down' research approaches, and resisting claims of neutrality – typical of the outsider-researcher who enters racially, socially, and economically marginalised communities to-do 'research' – our approaches are developed to corroborate and validate, rather than to question communities' storied realities of structural oppression.
Surfacing Systemic (In)justices therefore signals our determination to undertake non-extractive research that reveals the multiple and converging ways in which contemporary government policies and practices conspire to exclude, deny and harm marginalised communities across Europe. Emerging from our roundtable conversations were the painful stories of social (un)protection and institutional abandonment endured by those seeking refuge and asylum – families paradoxically locked-out and locked-into 'Fortress Europe'. Through sensitivity, compassion and trust, we heard the testimonies and visceral disclosures of grief from bereaved family members whose siblings were killed by the police, who years later are still awaiting justice. Collectively, we were pained by stories of the institutional neglect of Gypsy, Traveller and Roma communities who are physically (and legally) banished to subsist in inhumane conditions – without access to clean water and sanitation. And how experiences of institutional racism and discrimination profoundly affects the mental health and wellbeing of South-East Asian children and young people. Also, in defiance of a white-led, middle class, Eurocentric understandings of the climate crisis, we shared how it was racially, socially and economically marginalised children and young people who are today bearing the brunt of climate injustice within the major cities of Europe – being concentrated into areas of high-pollution and poor air quality with fatal consequences.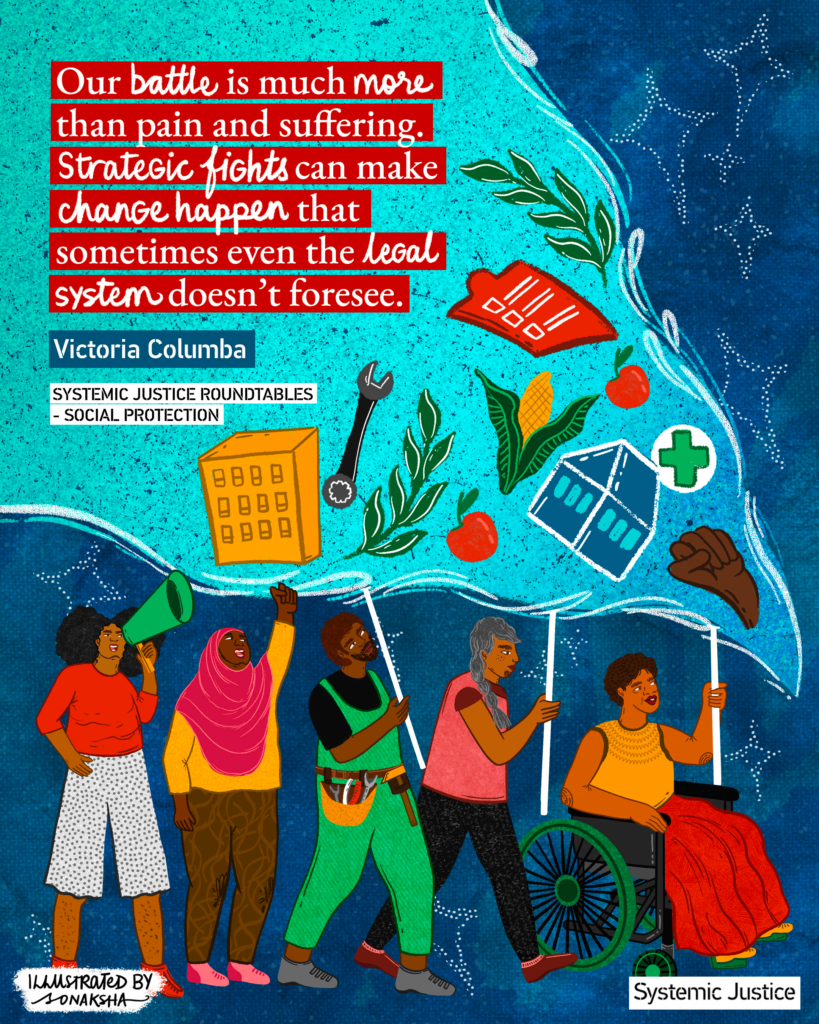 Yet, despite such disclosures within roundtable conversations there arose a defiant hope that to struggle is not our destiny. The collective sharing of stories and experiences drove a resolve toward identifying opportunities for action, including an informed consideration of litigation to be used by marginalised groups and communities as a strategy toward systemic change. Furthermore, alongside the stories of systemic injustice, there emerged expressions of support and solidarity between members of different organisations and movements with expressions of gratitude with the space created and for one another. There was a desire to connect the movements and campaigns that were taking place across the various and diverse communities, cities and countries of Europe – to collaborate and to grow and learn from one another in an act of solidarity. With communities to the fore, our collective power can and will facilitate and harness the research knowledge required to support our collective goals towards equality and justice.