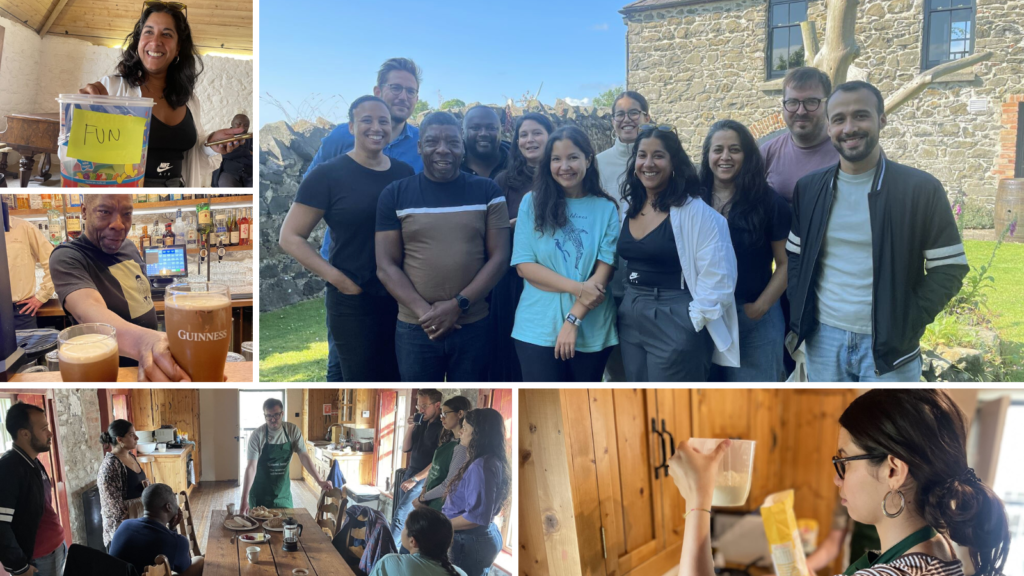 As a fully remote team, our regular in-person retreats are a much-valued time to connect, strategise, and enjoy one another's company. We had our second retreat of the year in the beautiful Northern Irish countryside last June, with our team and board meeting to spend the week together.
At the retreat, we discussed our decision-making processes, how our organisation's Board can support our team, the next steps for our research, and board member Mpanzu Bamenga's victory against racial profiling. We learned about Northern Ireland's recent history and were moved by the powerful story of Stephen Travers from the Miami Showband.
We also enjoyed local food, including a soda bread workshop by our Head of Legal, Jonathan McCully, a how-to-pour-the-perfect-Guinness workshop and a whiskey tasting at our fabulous venue Limepark.  
And last but definitely not least, we did some sightseeing, exploring the region's cinematic landscapes such as Kinbane Castle, The Dark Hedges, and Ballintoy Harbour.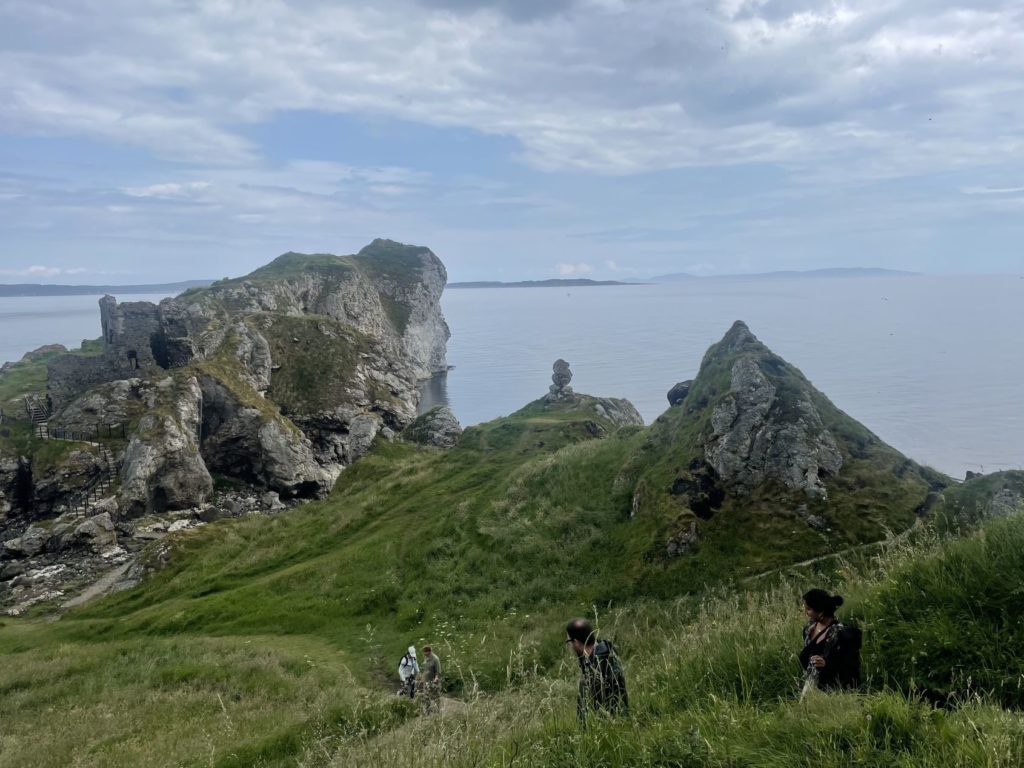 Below, Systemic Justice team and Board members share their favourite part of the retreat.
"This was my first team retreat and I really enjoyed getting to know my new colleagues outside of a work setting. I believe building personal connections is key to working collaboratively, and spending the week together was a great way to bond." – Leni Candan, Head of Communications
"Getting out into beautiful surroundings allows us to focus on each other and our work conversations in ways we usually can't when sitting behind our laptops. Northern Ireland's breath-taking nature will be hard to beat, but we'll try and find a similarly beautiful location for our next retreats." – Andreas Reventlow, Co-head of Operations
"Getting to see the team again was a great way to realign ourselves and boost our spirit. I was able to connect deeply with my coworkers and socialise over drinks, great meals, and interesting conversations, all while learning about Northern Ireland's history and culture. I'm looking forward for the next one." – Ali Awada, Finance Coordinator
"It was inspiring to see the progress the team has made in this short beginning. My favourite moments were the thoughtful reflections on what kind of organisation we want this to be; how we are accountable to each other and community, and how we can build with intentionality." – Sarah Chander, Board Member
"Being able to spend time with the Systemic Justice team and hear directly from the team was so wonderful and rewarding. Spending time in person and communing together over shared visions for Systemic Justice and also the beautiful landscape of Northern Ireland will be a great memory for me. The discussions we were also able to have as a board were inspiring and to be able to connect on a deeper level with my fellow board members and discuss our shared hopes for Systemic Justice is something I am grateful for." – Uma Mishra-Newbery, Board Member
"It was wonderful to see the team again and to meet the board and new members of our team in person for the first time. We built a space where it felt safe to have honest conversations about the past, present, and future of Systemic Justice. Sharing meals, drinks, and great conversations made me feel a deeper connection with everyone. The highlights for me were the insightful discussions about our governance and looking back at our strategic plan. The beautiful green landscapes of Northern Ireland were also a highlight! I left the retreat feeling motivated and inspired." – Bruna Cataldi, Communications Assistant
"From the beautiful nature and views to the inspiring and introspective conversations, it is hard to say what my favourite part of our Northern Irish retreat was! I particularly valued collectively reflecting on what is needed to make our internal and external vision for change a reality. Spending quality time together as a team, with intentionality, curiosity, and care, as is what I treasure the most each retreat!" – Mariam Camilla Rechchad, Legal Projects Coordinator