Over the summer of 2022, Systemic Justice kick-started the process of launching a Community of Practice of lawyers, litigators, and litigating organisations, in conversation with over thirty organisations The aim of the Community is to build, learn, and rethink equitable working models to strengthen community-centred litigation on racial, social, economic, and environmental justice across Europe.
A central element of the Community is to experiment and pilot different ways of learning together and supporting one another remotely. When Community participants came together to brainstorm potential workshop ideas, they expressed the need to learn from litigation experiences where legal work was effectively combined with other tools for change such as advocacy, campaigning, communications, and direct action. There was also an interest in workshopping challenges and opportunities Community participants were facing when it comes to developing holistic litigation strategies embedded in campaigns for change.
Based on these discussions, on 13 July 2023, the Community of Practice held its first ever litigation workshop titled "Beyond Lawyering": Holistic approaches to Strategic Litigation. For two hours, participants of the Community engaged in discussions and troubleshooting sessions to mutually learn, share knowledge, and strategise around holistic approaches to strategic litigation. We chose the title "Beyond Lawyering" to remind us that strategic litigation can be most successfully leveraged to bring about structural change when it is fought both inside and outside the courts, as part of broader campaigns for change.
The first session of the workshop was made up of two "fireside chats" in which we took a closer look at ground-breaking cases undertaken by Community participants that combined litigation with other tools for change. These were:
KlimaSeniorinnen v. Switzerland
Pia Hollenstein, Board member of the KlimaSeniorinnen, and Richard Harvey, Legal Counsel on Campaigns at Greenpeace, spoke to us about how they designed their litigation and campaign strategy based on collective action. Pia shared her experience working with others to build an association composed of over 2,300 senior women over 65, each of whom is a plaintiff to the case. This association would go on to sue the Swiss government for its failure to mitigate climate change and for its role in putting the rights of senior women at risk. Starting in 2016, the KlimaSeniorinnen took their case through all Swiss Federal Courts, seeing it get dismissed at each level, but nonetheless growing every year as an association. In all these years of arduous legal battle, the KlimaSeniorinnen were able to keep public attention high and build a considerable following through their advocacy and campaigning strategies, which saw them climbing melting Alpine glaciers to highlight the urgency of their case, as well as attending – and sometimes disrupting – international and national conferences, meetings, and events to build synergies across the climate movement. Now, the ruling at the European Court of Human Rights is expected to set an important legal precedent, establishing governments' human rights obligations to prevent and mitigate the effects of the climate crisis.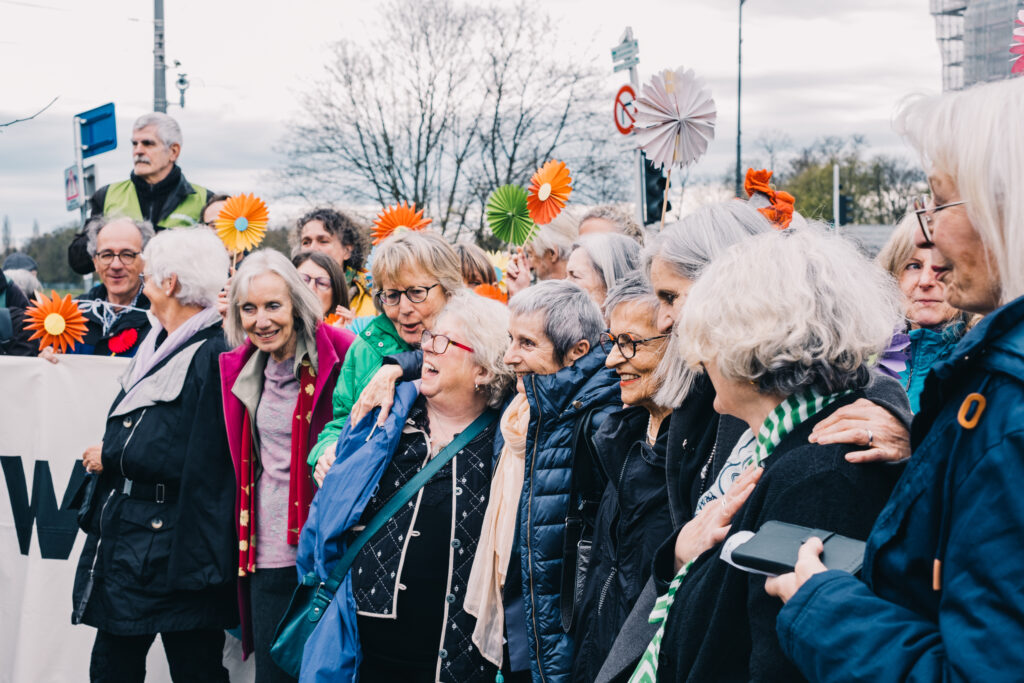 Ending ethnic and racial profiling by the Dutch Border Police
In a parallel fireside chat, Jair Schalkwijk, project manager at Controle Alt Delete, and Merel Hendrickx, in-house lawyer at PILP, spoke about the collective effort it took to achieve the victory to ban racial profiling by the Dutch Border Police. This case was taken by a coalition composed of activist and Systemic Justice Board Member Mpanzu Bamenga, PILP, Controle Alt Delete, RADAR, NJCM, and Amnesty International Netherlands. Throughout the legal proceedings, the coalition had to respond to numerous challenges in the court by leveraging campaign strategies outside of the court. For example, in 2021, the first instance court ruled in favour of the use of ethnic profiling as a "legitimate practice" to inform security checks at the border. This first loss in the courts made the racism of the Dutch border police unmistakably clear, giving impetus to the broader movement against racial profiling in the Netherlands and amplifying the coalition's social media and public campaigns. The coalition's campaign and lobbying work ultimately contributed to transforming the public debate around racism in the country, pushing the Dutch Border Police to formally declare it would end the practice of ethnic and racial profiling in its security checks. Finally, on 14 February 2023 the Dutch Court of Appeal issued a landmark ruling, recognising that the consolidated practice of ethnic profiling by the Dutch Border Police constituted a form of racial discrimination, and prohibiting the use of racial and ethnic profiling at the border. In the Court of Appeal's decision, the judges recognised the harmful impacts of ethnic and racial profiling on racialised people and society as a whole.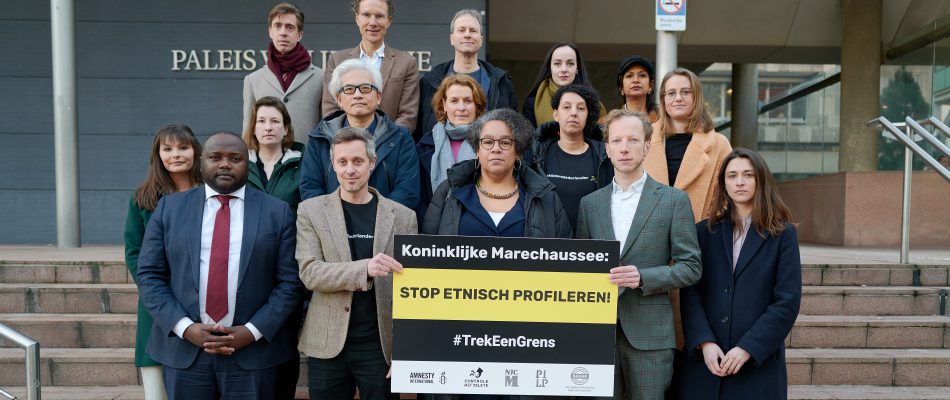 Following these fireside chats, we split up into small breakout rooms to brainstorm and troubleshoot current cases being developed by Community participants. The intention behind workshopping Community members' own cases was to provide a space for participants to receive support and feedback from the Community and identify potential opportunities for collaboration. These sessions were led by Community participants themselves, and covered topics such as:
how to build and maintain momentum for strategic litigation in difficult or volatile contexts;
how to build meaningful partnerships with campaigners and local actors;
how to assess and take risks in the litigation process as part of coalitions.
Following the session, participants expressed that they were motivated by the discussions to continue thinking about the connections between litigation and other tools for change, and that the format of workshopping cases together proved to be an effective way to brainstorm strategies and share experiences.
We hope to organise more workshops of this kind as we continue to learn, and unlearn, together in community. If you are a litigator or part of a litigating organisation working on racial, social, economic, and environmental justice in the Council of Europe area, and believe your work could benefit from being part of the Community, you can read more about the Community of Practice and how to get involved here.